It sounds like something we might have here in Dacres Wood Nature Reserve, and maybe we will in some way one day. But Leaf and Groove is actually a local initiative to open up an empty shop near the now community run Forest Hill library, open to a range of community uses, selling books & records to generate income for the library. We've been talking to the people behind this about ways in which we can support each other, linking us as Friends of Dacres Wood more closely into all the other local community initiatives happening round here.
Many of you reading this will already have seen the Spacehive fundraising site for Leaf and Groove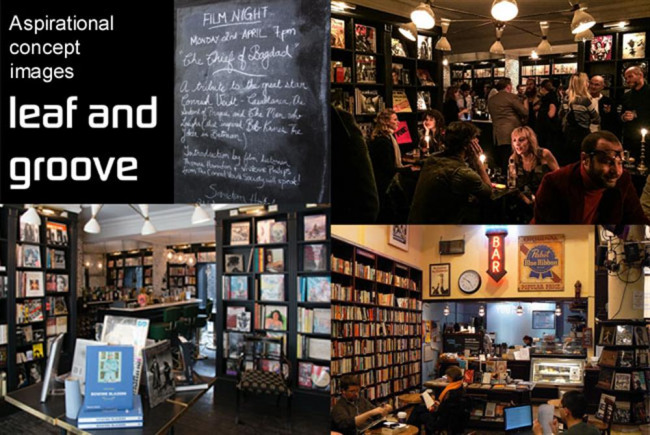 who, as at the time of writing need to raise a final £1,500 in pledges over the next five days.
I've pledged £100 personally, and it would be wonderful if people reached by us as Friends of Dacres Wood were able to get Leaf and Groove over the finishing line.